H. Kenny Nienhusser is an Assistant Professor in the Doctoral Program in Educational Leadership in the College of Education, Nursing, and Health Professions at the University of Hartford.
Dr. Nienhusser holds an Ed.D. in Higher and Postsecondary Education from Teachers College, Columbia University. He also holds an MSW and a BA in Economics, both from Stony Brook University.
As a first-generation Latino college student who grew up in a working class household of immigrant parents, diversity, equity, and inclusion are at the core of his work as researcher, teacher, and scholar-citizen.
His research focuses on the higher education access of underserved adolescents. Specifically, Dr. Nienhusser examines how education institutional agents (e.g., higher and K-12 systems-level officials, higher education administrators, and high school staff) implement public and institutional policies that affect underserved students' high school to college transition. The majority of his research has examined the educational policy environment for undocumented and DACAmented students in relation to their postsecondary education access.
In his work, Dr. Nienhusser aims to help address social and educational inequities by reconceptualizing the manner in which we view the intersections of how education institutional agents grapple with contemporary issues in their daily practice and how these junctures shape the high school to college transition of underserved minority students. Specifically, he hopes his scholarship will help reframe how we understand areas such as sensemaking, moral reasoning, information networks, and critical practice of institutional agents' and its impact on underserved students' college access.
His work has appeared in academic journals such as The Review of Higher Education, Research in Higher Education, Teachers College Record, Journal of Student Affairs Research and Practice, Community College Review, Education Policy Analysis Archives, and Journal of College Admission.
Dr. Nienhusser has presented his work at annual conferences such as Association for the Study of Higher Education (ASHE), American Educational Research Association (AERA), American College Personnel Association (ACPA), Hispanic Association of Colleges and Universities (HACU), among others.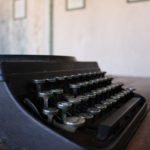 As Assistant Professor, he teaches courses such as higher education policy, diversity in higher education, organizational theory and change in higher education, qualitative research, student affairs administration, proposal seminar (framing and developing dissertation proposals), and synthesis seminar (preparing literature reviews).
Professor Nienhusser has over 15 years of professional experience—in Student and Academic Affairs—in several types of higher education institutions.
In his spare time Kenny enjoys spending time with his family and photography.